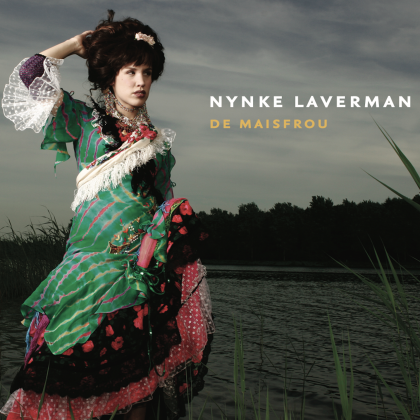 Sowing seeds afresh, despite everything
Credits
The music, with its Spanish, Mexican and Argentinian influences, is written by different artists, including Fernando Lameirinhas, Theo Nijland, Tiago Machado and Wende Snijders. Nynke develops the musical arrangements together with her musicians: Sytze Pruiksma (percussion), Ward Veenstra (guitars) and Joël Groenewold (double bass). Sebastiaan Koolhoven is in charge of the string quartet arrangements. Hambre del alma is added to the album as a bonus tracsk.
Live registration of The Night of the Corn Woman
Documentary-maker Robertjan Brouwer makes a beautiful live registration of the theatre production De Maisfrou. In the Theatre Garden in Rijs, Nynke gives a special version of the performance, in which her three-man band of Ward Veenstra (guitars), Joël Groenewold (bass) and Sytze Pruiksma (percussion) is accompanied by a string quartet, led by cellist Teije Hylkema. Ruut Weissman directs the work. The music journal OOR comments: "An impressive live registration of an exceptionally talented artist."
The DVD also contains the documentary 'Dit is gjin begjin' ('This is not a start'), which Robertjan Brouwer made about the project – a film about language, hunger and authenticity.
Reviews of De Maisfrou ('The Corn Woman')
"The Night of the Corn Woman is an impressive live registration of an exceptionally talented artist." - Marcel Hearkens, OOR
"During the intense concert in the Theatre Garden in the Frisian village of Rijs, everything is just right: even the quacking frogs seem to be part of the arrangements (…)" - Ton de Lange, NoordHollands Dagblad
"The tremendous empathy and imagination are a joy to listen to and witness." - Rianne Kramer, Friesch Dagblad
"When the last notes had sounded, everyone in the audience jumped up from their seats for a minute-long, deafening standing ovation. What a singer. What a band. Breathtaking." - Paul Lips, Haarlems Dagblad